Sun Care
We are category experts in one of the most technical and fast moving sectors.
We continually monitor the market to keep up to date with new launches, claims, technical information and promotional activity.
Our Product/Account Managers work closely with our retailers to identify opportunities for new and existing product development.  Through trusted relationships, we work collaboratively to plan and implement products; managing all aspects of the process including pack copy creation, design and artwork, packaging, forecasting and stock management and supporting marketing initiatives to drive product awareness.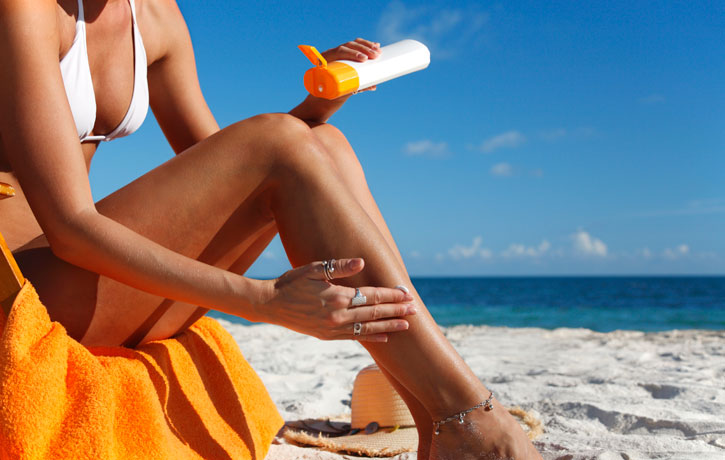 We are supported by a highly experienced R&D team, who constantly strive to develop formulations that are of the highest quality.  As a result our extensive range of sun care formulations have great skin feel, are gentle to sensitive skin and their performance is trusted by a wide consumer base.
Our compliancy team are responsible for ensuring that we develop and produce formulations that closely follow COLIPA and EU guidelines and work closely with our R&D team in identifying future legislative changes.  We carefully select our raw materials for their safety and quality and all raw materials and formulations undertake a detailed series of in-house stability and quality tests, using both in-vivo and in-vitro methods.  We only use reputable leading external test institutes.
We produce in excess of 20 million sun care units per year, in a wide range of formats and SPFs.
We can also offer natural formulations certified by NaTrue.